Change Password
5. User has successfully logged into the application, the Password of the application has to be changed to the user desired password. User has to tap the Menu button available at top right corner of the home page. The screenshot below explains.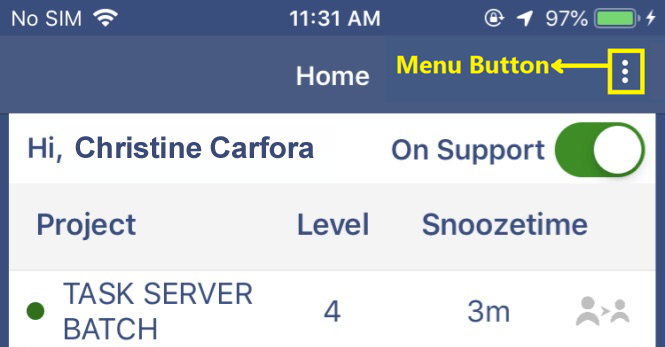 Once tapped on menu button, 3 options are available for the user: Change Password, Change Theme and Log out.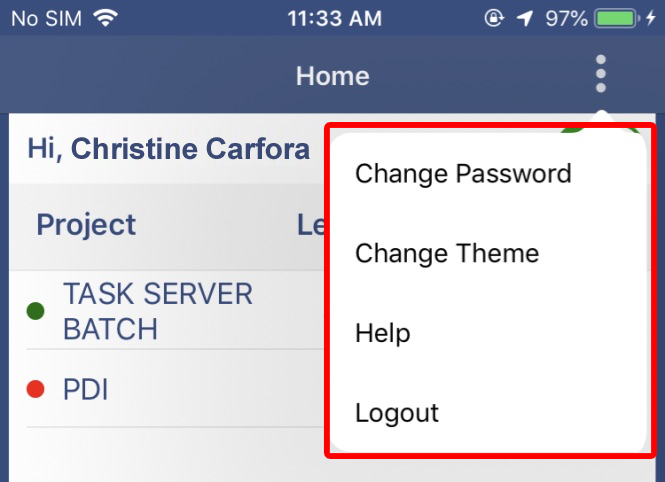 User tap on the Change password option, a pop-up can be seen prompting the user to enter the Old and New passwords and then to re-enter new password. Finally when tapped on

button, the new password gets updated.